FSC certification
As one of the leaders in the Russian pulp and paper industry and one of the largest exporters, Arkhangelsk PPM supplies only high-quality products that comply with the international standards, including FSC certification requirements.
The reality of the present-day pulp and paper industry is mandatory Forest Stewardship Council® (FCS) certification of products, which proves that they have been made of legally harvested timber in accordance with the principles of responsible forest management.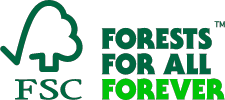 2006
In 2006, Arkhangelsk PPM (FSC trademark license code FSC-С002853) obtained FSC 
Chain of Custody certification
 for the supply chain from manufacturer to consumer and was the first among the Russian pulp and paper mills to launch on the market FSC-certified finished product - bleached hardwood pulp.
2009
As a result of a regular audit inspection, the scope of certification was expanded to cover the production of FSC-certified bleached sulfate softwood pulp.
2011
Arkhangelsk PPM was successfully re-certified for compliance with the requirements of the FSC Chain of Custody and controlled timber standards.
2013
During an audit inspection, the scope of certification was expanded to cover the manufacturing of FSC-certified finished cardboard and paper products.
Currently, Arkhangelsk pulp and paper mill has 11 FSC certified products
The enterprise development strategy includes a further increase in the output of FSC certified finished products.
This should be facilitated by the further development of voluntary forest certification in Russia.
The general supplier of timber materials for Arkhangelsk PPM is
TITAN LLC
, which gained FSC certification in 2005 and was re-certified in 2010 and 2015.
As an active member of the
Russian Association of Environmentally Responsible Timber Producers
established under the aegis of
World Wildlife Fund (WWF)
, APPM together with TITAN group of companies actively participates in the development of new Russian FSC standards aimed at the introduction of more stringent requirements to certificate holders. Also, APPM extensively cooperates with the state authorities and environmental protection organizations on the issue of preserving intact forest landscapes (IFL).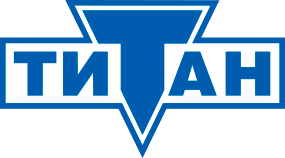 Forest protection
Forest protection
Following its commitment to sustainable development and responsible forest management principles, Arkhangelsk PPM supported the idea of creating a Verkhneyulovsky reserve in the Arkhangelsk region in the interfluve of the Northern Dvina and Pinega rivers covering an area of at least 350 thousand hectares. A considerable part of this area is occupied by land plots leased by TITAN, from where timber is supplied to APPM production units.
The Verkhneyulovsky reserve will become one more – the sixth – specially protected area in the Arkhangelsk region.